Today, we're shining a light on the incredible Hockey Helps the Homeless (HHTH), and their mission to make a difference in the lives of homeless and at-risk Canadians. By tapping into the nation's love for hockey, HHTH raises awareness and funds for local homeless support agencies while fostering a sense of community and purpose.
The Power of Hockey: A Unifying Force
Hockey Helps the Homeless believes that every Canadian deserves a safe place to call home and the resources necessary to prosper. In order to give the homeless and at-risk population a fighting chance, HHTH organizes Pro-Am hockey tournaments across the country. These events enable players to raise funds that directly impact their local communities. Right here in Saskatoon, we have a local Hockey Helps the Homeless this Friday. In our city, we've already fundraised over $114,000 this year. 
Playing with Purpose: HHTH's Impressive Reach
As a not-for-profit organization, HHTH boasts over 20,000 donors, 3,000 players, and 1,000 volunteers who participate annually, all united under the mantra of "playing with purpose." The charity's efforts have proven fruitful, with 100% of net proceeds staying local in each tournament city. Since 1996, HHTH has contributed over $21 million to combat homelessness, partnering with over 45 local support agencies across Canada.
HHTH's Two-Pronged Approach: Housing Projects and Supports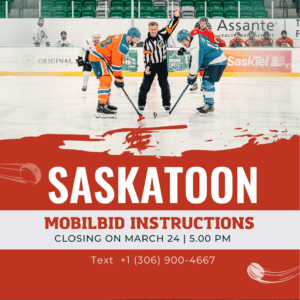 The organization focuses on two main areas to assist their partner agencies: housing projects and support services. Housing initiatives range from emergency housing to shelter renovations, furnishing, and facilities for men, women, youth, and families. Support services encompass a wide array of offerings, including recreation, health & wellness, staff support, meals, mental health services, addiction services, storage, transportation, education, outreach, and skills building. HHTH's efforts have brought together community leaders passionate about ending homelessness.
A Legacy of Commitment: HHTH's Founder and Growth
Co-founder Gary Scullion, along with friends and business associates, established Hockey for the Homeless in 1996. In 2010, Scullion left the corporate world to lead the now renamed Hockey Helps the Homeless full-time. Today, HHTH hosts 14 Pro-AM tournaments from coast to coast, raising over $3 million annually and $21 million since its inception for local homeless support agencies across Canada. In recognition of his dedication, Scullion received the first-ever HHTH Hall of Fame award in 2017.
Get Involved and Support
Hockey Helps the Homeless exemplifies how sports can serve as a powerful catalyst for positive change. By harnessing Canada's passion for hockey, HHTH has made a tangible impact on countless lives while also raising awareness about the challenges faced by the homeless community. To learn more about HHTH and their ongoing efforts, visit their website or follow them on social media. Together, we can take one small step towards a brighter future for all Canadians.